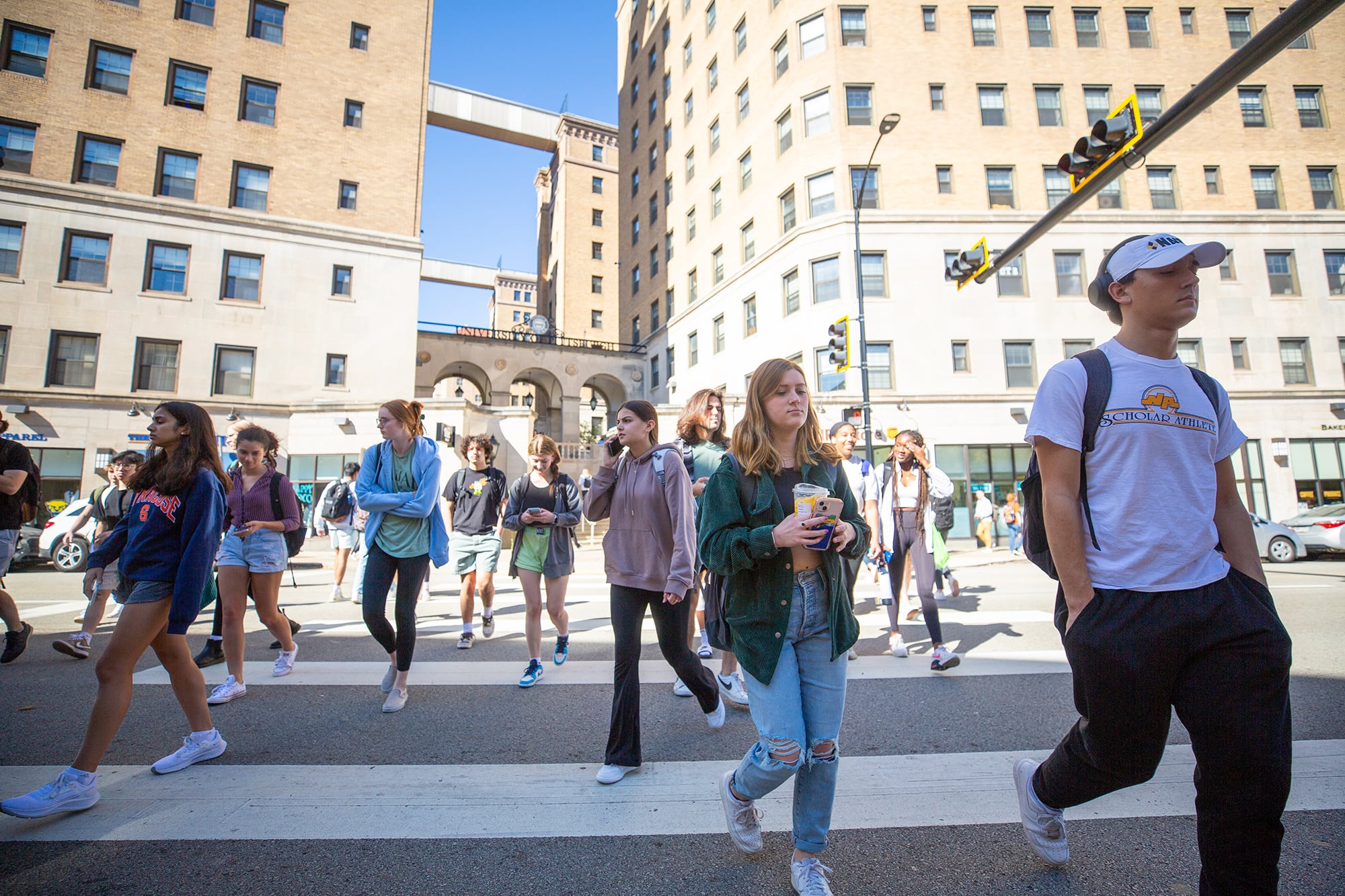 Join The
Community
The Pittsburgh Innovation District is the heartbeat of Pittsburgh's growing 'eds and meds' economy. Home to a wide array of on and off campus innovation assets, the District is experiencing construction boom of new developments that house thousands of square feet in innovative office, laboratory and educational space. From start-ups, to scaling companies and university-led research projects with large corporations, Oakland is the epicenter of our region's economy.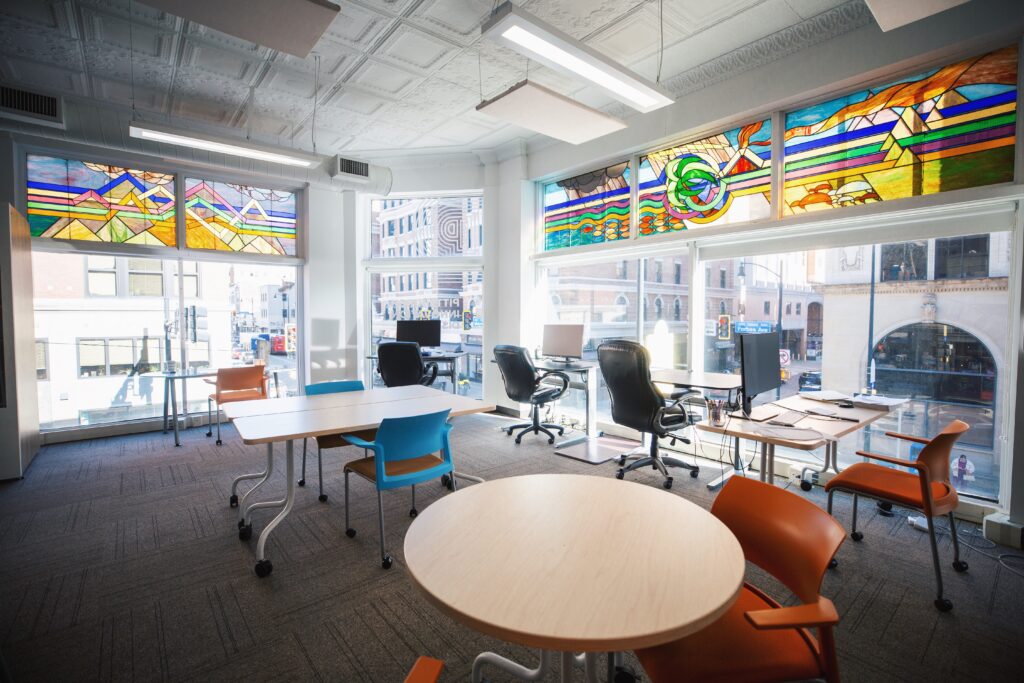 Avenu Workspaces – Meyran
Coworking space that combines historic charm with contemporary amenities in a 5,290 SF art deco workspace. This location offers dedicated desks, plus private and team offices specifically reserved for technology and Big Idea Center companies.
Why work in the Pittsburgh Innovation District?
Innovation District Skills Alliance
The Innovation District Skills Alliance creates career pathways for high-barrier residents from surrounding neighborhoods to support inclusive growth of the Pittsburgh Innovation District. By training participants directly in the skills needed for a selected position and providing them with supportive services, graduates of this program are connected with lucrative positions within local universities and companies.
Living in the District
The Pittsburgh Innovation District's strength is in its diversity of people who work, learn, live and play here. Featuring Pittsburgh's best transit options, amenities, restaurants, and outdoor activities & green space, the District has the best elements of a well-connected, well-rounded, urban lifestyle. Within the Pittsburgh Innovation District, there are opportunities for career development, healthy living, and cultural enrichment for a high quality of life. As you search for a place to live in the Pittsburgh Innovation District, you will see a variety of places to make your next home. From modern apartment buildings to upscale townhomes and charming homes in South Oakland, there is an option for all stages of life. And with unparalleled bus service and walkability, you can be anywhere in the city within minutes.
Highly Accessible
via Public Transit
A Multitude of
Micro-Transit Options Exist in the Neighborhood
One of the Most Educated Markets on the East Coast
One of the Pittsburgh's Fastest Growing Neighborhoods
Oakland Boasts the City's Best Suite of Urban Living Amenities
The Innovation District is Pittsburgh's Largest Employment Center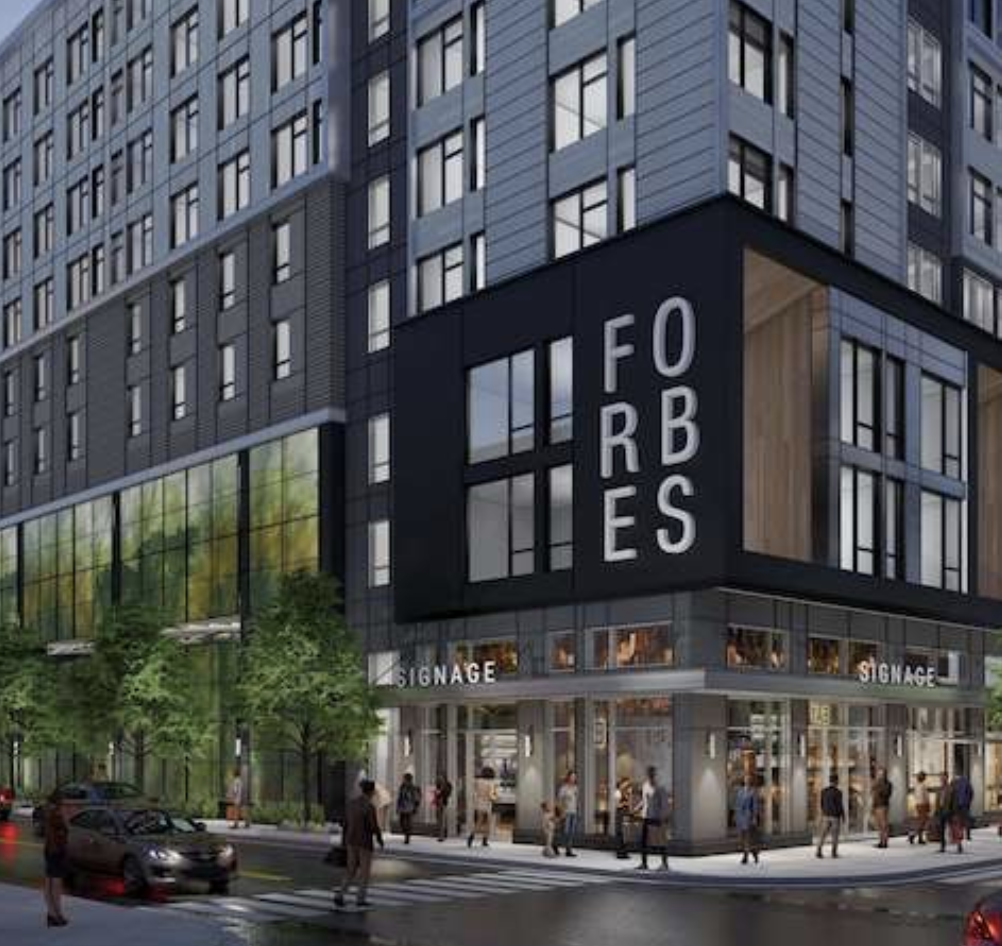 3500 Forbes
This newly renovated apartment complex offers luxury living in the heart of Pittsburgh's bustling Oakland neighborhood, with stunning city views, modern amenities, and easy access to the city's top attractions.
Transportation
& Mobility
Getting around town has never been easier, as the Pittsburgh Innovation District is at the forefront of mobility and micromobility. Our neighborhood is one of the best-connected in Pittsburgh, with unrivaled bus access, bike-friendly pathways, innovative microtransit options, nature trails in green spaces, and walkability district-wide.
Downtown
71 A, B, C, D and 61 A, B, C, D
Boutique shops line the streets of Downtown. With a vast cultural district and pedestrian friendly streets, Downtown is popular among local art and theatre lovers, and tourists alike.
Squirrell Hill
61 A, B, C, D
Filled with some of the best ethnic eateries in the city, Squirrel Hill is a food lovers' paradise. Surrounded by Schenley Park, this neighborhood has easy access to outdoor amenities from walking trails to the city's only urban golf course.
Highland Park
71 A, B
Abundant green space, attractive business hubs, and historic homes make Highland Park one of the city's most family friendly neighborhoods. Located in the neighborhood is the Pittsburgh Zoo and Aquarium and the largest park in the city, this neighborhood is an urban oasis.
Shadyside
75, 71 B, 71 D
Shadyside offers multiple premier shopping district that boast unique one-of-a-kind shops as well as familiar national brands. Popular with young professionals and families alike, this neighborhood's tree covered streets offers something for everyone.
East Liberty
71 C
Popular among college students and recent graduates, East Liberty hosts familiar shopping and dining, while maintaining its eclectic vibes with its strong locally operated performing arts venues.
Lawrenceville
93
Up and coming meets fresh in Pittsburgh's Lawrenceville neighborhood. A unique nightlife mixed with eccentric shopping and dining options makes this neighborhood a popular destination for all ages.
Bloomfield
54 C, D
Pittsburgh's "Little Italy" neighborhood, Bloomfield boosts authentic Italian grocers, restaurants, and annual festivities. Popular among young professionals for its quaint business district and city-maintained amenities that includes a public pool and bocce court.
South Side
54 C, D, 81, 83
Funky and vibrant, Pittsburgh's South Side neighborhoods host countless nightlife options from bars to music venues. For a more daytime friendly option, shop its business district or take a bike ride on the Greater Allegheny Passage.
Airport
28X
The 28x airport flyer bus is an easy connection to the Pittsburgh International Airport – catch it right around the corner!
East Busway
P3
The P3 is the express bus linking Oakland to the East Busway – skip the traffic and quickly connect to Shadyside, East Liberty, and beyond.
Arts & Culture
---
The District is home to internationally known arts and cultural institutions. Whether you want to view high end and contemporary art, delve into human and animal past, relax and learn, or enjoy a brisk walk through meticulously cultivated gardens, The District has it all.
Green Space
---
Oakland is home to one of Pittsburgh's largest parks. Donated to the City in 1889, Schenley Park now encompasses 456 acres of trails, forests, venues, and attractions sprawling through Oakland and Squirrell Hill. Operated by the Pittsburgh Parks Conservancy, Schenley Park has something to offer to everyone.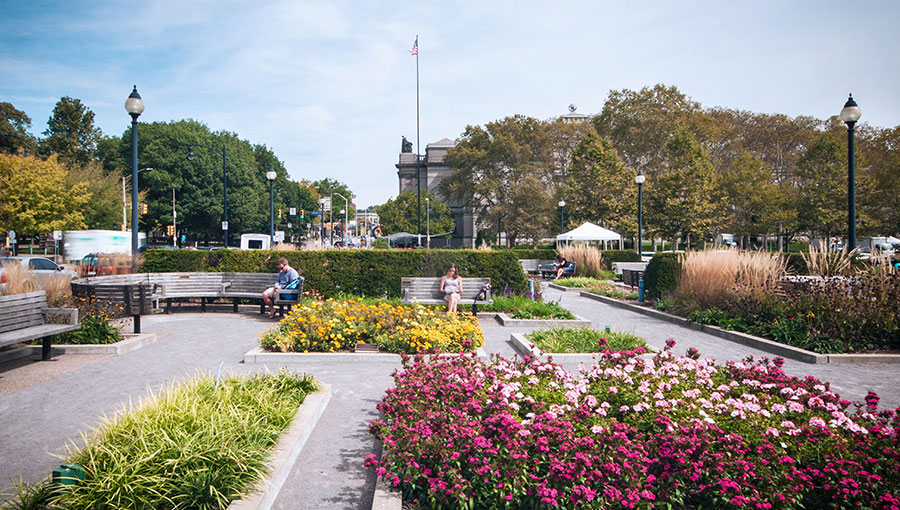 Programs & Initiatives
Learn how the Innovation District promotes collaboration and growth.